---
---

The DBG/400 menu
This is the menu, activated by running the DBG command.
The Database pulldown is for creating the test environment. There's the familiar CRTLIB to create your library and DBG's CRTPGMFSET to create the files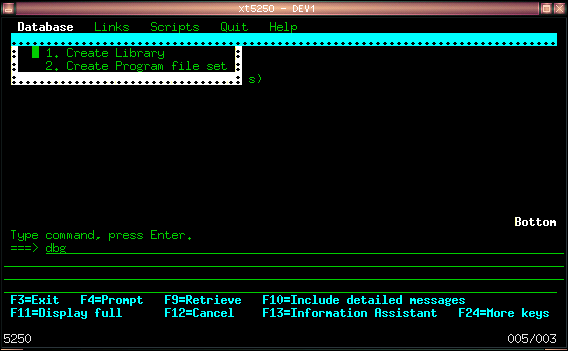 ---
The Links dropdown gives access to the EDTDBGLNK command, to define how your systems files are related, used when building *LINK scripts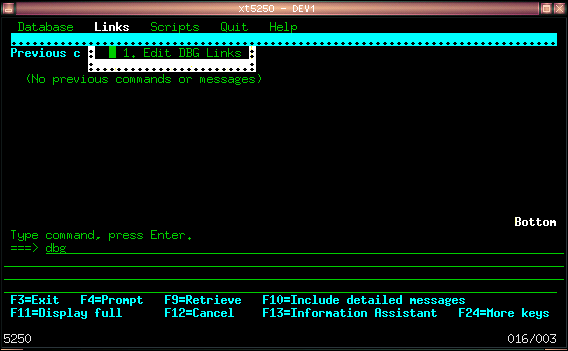 ---
The Scripts pulldown has three DBG commands - CRTDBGSCP, to automatically create a script; EDTDBGSCP, to work with existing scripts; and EXCDBGSCP, run in one of two modes: validate, or validate and execute, a script.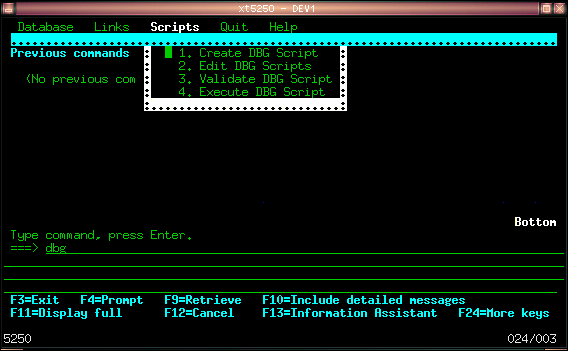 The last two pulldowns are just what they say. Quit (or F3) gets you out of the menu. Help brings up an overview on the DBG utilities.
---
---